Training for Adoption Competency

Family Design Resources administers the Pennsylvania Training for Adoption Competency (TAC), a post master's degree curriculum designed by the Center for Adoption Support and Education (C.A.S.E.).   
Why TAC
Research shows that children with experiences of abuse, neglect and abandonment and challenging behavioral and emotional responses are at greater risk of presenting with adjustment problems within their adoptive families. These children's emotional issues can be complex, and adoptive parents often identify these issues as the primary contributors to family stressors post-adoption. Adoptive parents often seek support services sometimes several years after their child's adoption was finalized.  For the more than 10,000 children adopted from the Pennsylvania child welfare system between 2014 and 2018, access to adoption-competent therapy services is critical. 
About TAC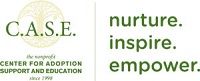 C.A.S.E., in collaboration with a National Advisory Board of adoption experts, defined the knowledge, skills, and competencies that are critical to adoption-competent mental health services. Educational content, learning outcomes and the final assessment are aligned to 12 domains of knowledge mastered by TAC students through classroom and remote instruction as well as clinical case consultation.  
The program is:
exclusively designed for mental health professionals.
clinically focused and is specifically designed to build and strengthen clinical skills
competency-based, using a definition of an "adoption competent mental health professional" and clinical adoption competencies
manualized to ensure high quality replication
rigorously evaluated through pilot testing and replication evaluation.
TAC was rated in the Topic Area of Child Welfare Workforce Development and Support Programs with a scientific rating of (3) Promising Research Evidence and with a Child Welfare Relevance rating of High. Of 17 programs in the Child Welfare Workforce Development and Support topic area, TAC is one of only two programs rated (3) Promising Research Evidence and no programs in the Topic Area are rated higher.  For more information, visit the clearinghouse's TAC listing page.
For more information about TAC, download the TAC Overview.
Top five learning objectives for TAC students
Develop an understanding of the racial, ethnic and cultural issues in adoption and how to work with transracial and transcultural families.
Identify and utilize evidence-based and evidence-informed practices and interventions with individuals affected by adoption.
Learn how to support adoptive parents in developing therapeutic strategies in response to their children's challenging behaviors.
Understand how trauma impacts adopted children and tools and techniques to support recovery from adverse beginnings.
Reinforce and strengthen the learning process through the case consultation process, resulting in strong transfer of learning to practice.
Pennsylvania TAC Cohort One is forming now. Apply for admission by September 11, 2020, and download the TAC Class Schedule.
Visit the C.A.S.E. website for testimonials from more than 1800 participants who completed the program.
For more information about the program or upcoming training dates and sites, contact the Program Development Office.