Workplace Bullying

Bullying in the Workplace
Workplace bullying has reached epidemic proportions. According to research from the Workplace Bullying Institute, 35% of the United States workforce reports being bullied and an additional 15% of workers have witnessed bullying.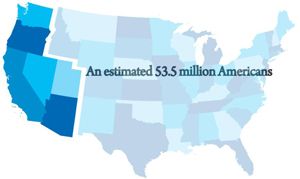 Workplace Bullying Prevalence
Workplace bullying is defined by the Workplace Bullying Institute as repeated, health-harming mistreatment by one or more people of an employee by
verbal abuse, or

threats, intimidation, humiliation, or

work interference, sabotage, or

exploitation of a known vulnerability, or

a combination of any or all of the above.
---
---
A Silent Epidemic
Fifty percent of workers report experiencing bullying in the workplace. However, the issue is largely shrouded in secrecy and absent from public conversation. Individuals and organizations pay a high toll.
Individuals who have been the targets of workplace bullying experience impaired health, a loss of social support, and economic harm. Bullying only stops when the bullied individual quits, is terminated, or transfers to another position. Loss of productivity, absenteeism and disability claims are some ways organizations are economically impacted.
Raising awareness of the issue is the first step toward recognizing and reducing the occurrence of workplace bullying.
Getting Help
Family Design Resources consultants have been credentialed by the Workplace Bullying University for Professionals to provide training and consultation to individuals and organizations interested in learning more about the phenomena and strategies to address the issue.
For more information about workplace bullying and Family Design Resources' training and consultation services, please contact us.
Family Design Resources Supports Healthy Workplaces
In addition to ensuring our employees work in safe and healthy environments, Family Design Resources lends support to the grassroots advocacy, organizing and lobbying efforts for the enactment of the Pennsylvania Healthy Workplace Bill.  Proposed legislation was previously introduced in the state House of Representatives, but eventually died in committee. 
FDR consultants continue these efforts by working with the Pennsylvanians for a Healthy Workplace, a Facebook advocacy group that, in part, seeks a potential bill sponsor to reintroduce legislation.  As co-coordinator of the Pennsylvania Healthy Workplace Bill, our staff exchange strategies with other state coordinators and rally support for a bill through dialogue with those who have experienced workplace bullying.  Those individuals are provided a forum to safely discuss their bullying situations and find encouragement.
For more information, contact us.