PS-R™ in Pennsylvania

Supporting youth in their ability to build and maintain healthy connections is at the heart of Family Design Resources' programs and services. Administering the PS-R program in Pennsylvania is an extension of our work in permanency and well being.
In this role, we coordinate the resources necessary to ensure youth are supported in building healthy relationships and making sound decisions in their sexual health. We also support program trainers and facilitators through training, technical assistance, and cultivation of a provider network concerned about the sexual health needs of trauma-impacted youth.
We believe this program has the potential to strengthen a youth's emotional and physical health, decrease rates of teen parenting and pregnancy, and positively impact the generational cycle of foster care.
Find out more
PS-R™ is expanding in Pennsylvania through a network of certified PS-R facilitators.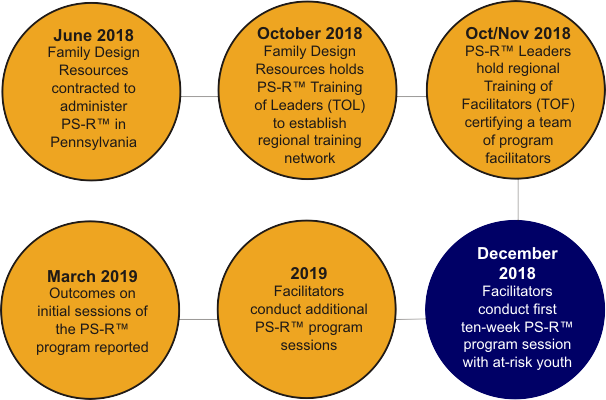 To learn more about the requirements and steps to becoming a TOT leader or PS-R™ facilitator: 

To bring the program to your agency's youth, contact the program coordinator: