Newsroom

Family Design Resources offers Pennsylvania's Legal Services Initiative model to other states
Neal Goulet on 12/16/2016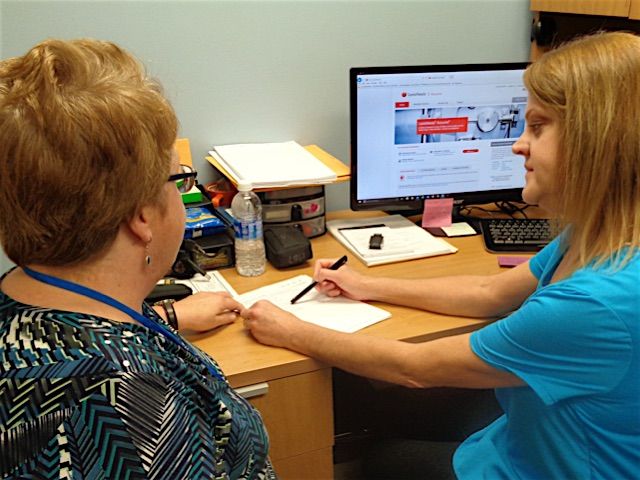 This column originally appeared on the Youth Today website.
Sandra Bachelder is a paralegal for Pennsylvania's Statewide Adoption and Permanency Network Legal Services Initiative (LSI).
For a big part of her job, she's like a detective.
Her work in Mercer County, Pennsylvania, involves diligent search, a process for locating parents, relatives or other potential permanency resources or connections for children receiving services from or in the custody of a child welfare agency. (Diligent search also can be the key to safety and stability for young victims of sex trafficking, homeless youth, or young adults who have aged out of or voluntarily left the foster care system with no form of support.)
The importance of diligent search has been reinforced by recent laws, including the federal Fostering Connections to Success and Increasing Adoptions Act of 2008. Fostering Connections requires that within 30 days of a county foster care placement, agencies identify, locate and notify all relatives. That's a lot of searching and a lot of notifying.
"We don't want kids in foster care," she said. "We want them with family, and they have every right to be there."
The 240 LSI paralegals are employees of Family Design Resources Inc. (FDR), a Pennsylvania-based nonprofit.
Since 2000, in partnership with Diakon Lutheran Social Ministries, FDR has managed the programs and services administered to children and families through Pennsylvania's Statewide Adoption and Permanency Network contract.
As part of that effort, FDR developed LSI to identify and resolve legal barriers to children achieving permanency. Under the only arrangement like it in the United States, FDR employs, trains and places paralegals in child welfare agencies in each of Pennsylvania's 67 counties.
In fiscal year 2014-15, the paralegals conducted 10,501 diligent searches; the five-year total approached 44,000. In more than half the cases, the paralegals were successful in contacting the subject(s) of their searches.
FDR's approach — which also includes preparing legal paperwork, specialized child welfare legal training, and program and legal technical assistance to county children and youth agencies — has reduced the average foster care stay for children who have a goal of adoption by more than 11 months.
FDR is marketing the program and training components of LSI to other states.
Diligent search in Pennsylvania came into its own after 2003, when the commonwealth earned low marks for locating fathers in a federal review of performance related to child welfare.
This led FDR to create the SWAN LSI Diligent Search Packet in 2005, to ensure county agencies comply with federal and state laws by conducting consistent and thorough searches.
Updated every two years, the packet has evolved into a 50-page PDF that now includes military, international and Indian Child Welfare Act searches, and gives agency workers the most effective resources in a strategic order, from the online locator Accurint to public records, search engines to social networking sites, and so on.
In northeast Pennsylvania, Nancy Johnson, casework manager in the Lackawanna County Office of Youth and Family Services, said this tool keeps her office aware "of every resource out there."
LSI paralegals' research helps caseworkers, identifying individuals who could provide permanency to a child.
"They give it to us so we can just follow through," Johnson said. "It's like our own research team."
Back in Mercer County, Bachelder, who has been in her position for five years, said one of her first diligent search "a-ha moments" came when she located a father on Facebook. His account otherwise was private, but he had posted about his recent engagement and tagged his fiancée.
The fiancee's Facebook page was not blocked. She posted a photo of the couple's new house. Bachelder enlarged the photo and identified the listing real estate agency, which had the same photo on its website. Bachelder was able to provide the father's address to the caseworker.
"One person did something [on Facebook], and it changed the whole outcome," Bachelder said.
And because one person or a single lead can be all that's necessary to find a relative, the paralegals leave no stone unturned.
This dogged pursuit has resulted in some incredible successes, such as a father who was thought to be dead being found alive thanks to Social Security records, or an aunt's name being located on an obscure financial document in a case file, and a child going from seemingly no family resources to 20 or more.
Natalie Witt-Washine is the SWAN Legal Services Initiative division manager for the Pennsylvania-based nonprofit Family Design Resources Inc.