Newsroom

Isbell brings first-hand experience with adoption to FDR's board of directors
Neal Goulet on 08/31/2016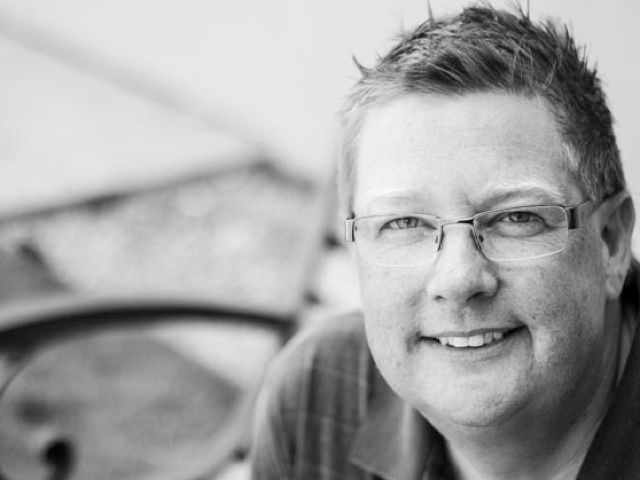 Mike Isbell grew up on a family farm in Virginia, within a few miles of cousins, aunts and uncles, grandparents.
When Mike went to Messiah College near Harrisburg, Pa., he met Lorelee, whose life experience was much different. She and her brother had been adopted as infants.
Married the summer after they graduated, Mike and Lorelee have two birth children, Ryan, 15, and Mikayla, 13.
But their family was not complete until four years ago, when they adopted three siblings from Montgomery County: Alexandra, now 13; Isabella, 12; and Giovanni, 6.
"We felt called to adopt, and God provided the perfect additions to our family," Mike said. "We haven't had one regret along the way. We're strong advocates for adoption, sharing what we can about the system, the process and our experiences with anyone who asks."
Joined in August
Mike's experience with and advocacy of adoption made him an appealing addition to Family Design Resources' board of directors, which he joined in August.
An Enola resident, Mike is a senior project manager for JPL, a full-service marketing agency in Harrisburg that he joined more than 18 years ago.
Last year, FDR and JPL collaborated on the award-winning "Michelle's Story," a seven-minute video promoting permanency for foster youths. Isbell was involved with that project.
Joy Weaver, president of FDR's board of directors, cited Isbell's first-hand experience with adoption among the reasons why he is a good fit for her organization.
"Mike's passion and perspective are welcome additions to the board," Weaver said.
'Strive to enourage them'
For more than 20 years, Mike and his family have attended Capital Area Christian Church in Mechanicsburg, where he serves on the elder board.
Mike earned a bachelor's degree in radio, television and film from Messiah College.
Mike and Lorelee also informally adopted the children's grandfather, their "Poppi," whom Mike described as "the rock in their lives until we came along."
"He single-handedly kept them together through their rocky childhoods, including a few years in foster care," Mike said.
As for the adopted siblings, he said, "They are each unique in their passions, challenges, strengths and weaknesses. Lorelee and I every day strive to encourage them to pursue their paths through sports and other activities while balancing family and responsibilities."