Newsroom

That workplace bully is probably the victim's boss
Neal Goulet on 03/28/2016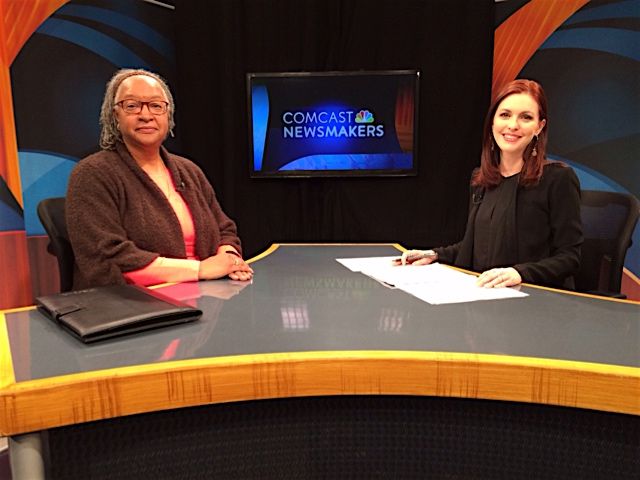 We're more likely to associate bullying with schoolyards, but it's not mere child's play.
Bullying "happens almost as frequently for adults in the workplace," said Deborah Wilson Gadsden, training specialist with Family Design Resources. Workplace bullying affects some 65 million Americans, according to the Workplace Bullying Institute.
Gadsden (above, left) appeared on a recent segment of "Comcast Newsmakers" to discuss anti-bullying efforts with host Jill Horner.
Gadsden cited three similarities between school and workplace bullying:

--Unwanted behavior is inflicted upon another person;
--Usually there is a power imbalance;
--The victim feels powerless to stop the unwanted behavior.

Just as at school, Gadsden said, there's a continuum of bullying behaviors in the workplace, from being disrespectful or uncivil to sabotaging work or making you look bad in front of your superiors, "to the point that you feel like you just can't manage being in that workplace any longer or you feel like you have to retaliate in a major way."
What the victim should do depends on who the bully is. Sixty percent of workplace bullies are bosses, so that might not be a place to turn for help. But you might be able to talk to colleagues who are aware of the bullying or maybe experienced workplace bullying themselves.
"We would like to believe that HR departments would be a place to go to help people who are being impacted by workplace bullying behavior," Gadsden said. "And they can be. They can be a very strong support depending on how the leadership within that organization is willing to handle those behaviors that are reported to them."
Gadsden noted that Family Design Resources can help organizations to mitigate instances of workplace (and school) bullying, and to develop policies that let employees know that bullying will not be tolerated.
To view the complete "Comcast Newsmakers" interview, click here.