Newsroom

In telling their stories, how far should foster youth go?
Neal Goulet on 03/22/2016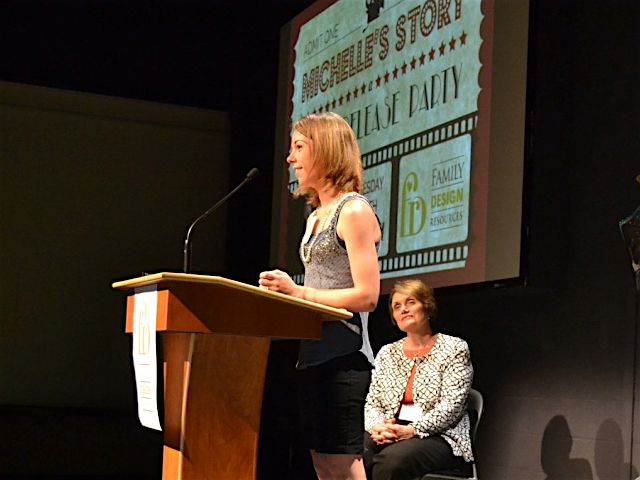 In the youth-serving community, it has become increasingly popular to ask youth to share their stories publicly. But there are potential pitfalls, not the least of which is sharing too much, too soon.
Susan Spagnuolo of MANY raised this point in a blog post titled, "Awareness at a Cost: The Risk of Unintentional Exploitation in Sharing Youth Voice."
She advised providers to "be intentional and respectful" when inviting youth to tell their stories. She reminded providers they "are asking [youth] to share a part of themselves," and she recommended avoiding "shocking details of their abuse."
"For youth," she said, "the story should be about where they are going, not the dire circumstances that brought them to the point of needing help. Help us to understand the support received and how it was helpful. That is the story to be told."
But Michelle Nauman-Brown, Family Design Resources' youth advocate, isn't in total agreement with Spagnuolo's thesis.
"We do have to be considerate of what [foster youth] will feel if they share painful details of their pasts," she said. "But sometimes a few gritty details are necessary to drive the point home. I draw the line at sharing some pieces of my story, but it can take something dramatic to get people to listen."
'A way of healing'
Nauman-Brown knows from first-hand experience. She is the subject of "Michelle's Story," an award-winning video that presents a raw, authentic view of her years in the Pennsylvania foster care system. By sharing her often painful story – and lessons learned from her mistakes – Michelle encourages foster youth to seek the permanency that eluded her.
In her video, Nauman-Brown (photo, at podium) described how she entered foster care at age 2, separated from her half-siblings; how she lived among 28 foster homes, six group homes, a six-month boot camp; how she found herself pregnant and homeless and lost her own children to foster care for a time.
Nauman-Brown said it is important to understand where she has been – and the steep challenges she has overcome – in order to appreciate the important of permanency. It is important to viewers – and to her.
"Sharing your story is also a way of healing, a form of therapy," she said. "At least it has been for me. It also allows us as youth to question things we do not understand, to ask indirectly why certain decisions were made."
Empowering foster youth
Sharing her experience -- including how the resources available didn't help her find permanency — has opened eyes and, she hopes, will make things better for other youth.
"I'm not a poster child for services received," she said. "But my goal is not to beat up on the system, either. It failed me at times, but I also made poor choices that I can't solely blame on the system. I want the system to work better for everyone."
Nauman-Brown is passionate about giving youth a voice while they are still in foster care, while their situations still can be changed for the better. She said she wants to empower youth to share and to "own" their stories, to play a bigger role in making decisions that affect them, to help them take more responsibility for their actions.
"You will never be able to change the past, but your future is all your own, and if sharing my story will help someone else, I am all for it," she said.