Newsroom

Family Design Resources joins students, leaders in 'deconstructing race'
Neal Goulet on 03/17/2016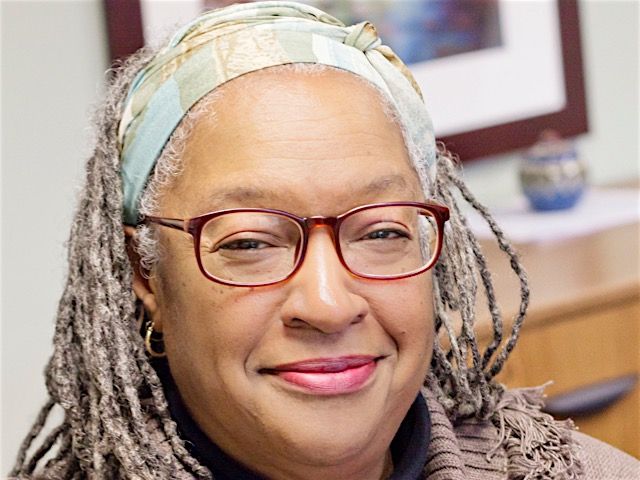 Building on last year's successful launch of "Leadership Summit: Dialogue on Race" in Lancaster County, planners of the event replicated it March 10 in the Capital Region.
Family Design Resources was one of several institutions that sponsored this year's version of the event, originally conceived by Stephen Sharpe of the Lancaster County School Counselor's Association.
More than 120 high school students representing 10 school districts assembled at Penn State Harrisburg to examine racism at a structural level.
Racism is embedded in our country's laws, economy, and institutions, including governmental systems of child welfare and education, as discussed in the YWCA's "Deconstructing Race" curriculum, which was the basis for the instructional portion of the program.
"The responses of the students told me they got it," said Family Design Resources training specialist Deborah Gadsden (photo), who served as a facilitator for the small group portion of the program. "Race is a social construct designed to give certain people power."
The youth participants were willing and open to talk about race issues. One student in Gadsden's group said some people make her feel that she shouldn't listen to music styles they associate only with certain races.
Organizers encouraged the students to find common ground, particularly through the creative arts: drama, fine art, and creative writing. One session explored the impact of race on the film industry. Students in another workshop created posters illustrating their perceptions of differences.
The event equipped students to respond when they see or hear things that are racist. Interrupt, question, educate and echo are the four steps prescribed by Teaching Tolerance to confront hateful or biased comments.
Gadsden was impressed with what she saw.
"It was a phenomenal experience," she said. "There are kids who want to help the world be different."