Newsroom

Act 75 empowers caregivers, offers 'normalcy' to children and youth in care
Alyssa Cowan on 01/26/2016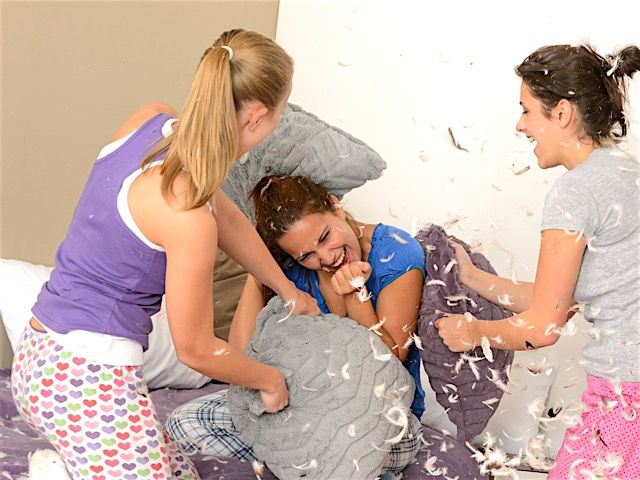 The daily lives of children and youth in care changed significantly for the better on Dec. 10, 2015, when Pennsylvania Gov. Tom Wolf signed Act 75 into law.
Officially known as the Activities and Experiences of Children in Out-of-Home Placement Act, it strives to let these children participate in extracurricular and community activities in the same way as their peers who are not involved in the child welfare system. 
In a word, Act 75 provides for "normalcy": children in care being able to do normal activities such as sleeping over at a friend's house or shopping with a friend on a Saturday afternoon without having to ask for approval from a child welfare agency or court.
To educate child welfare professionals and the public on Act 75, the Office of Children and Families in the Courts (a unit of the PA Supreme Court's Administrative Office of Pennsylvania Courts) produced a video, "Establishing Normalcy for Youth in Foster Care."
Michelle Nauman-Brown, Family Design Resources' youth advocate, is one of three former foster youths featured in the video. Each of them describes how the absence of normalcy negatively affected their lives.
"I wasn't treated like I was 17 years old or 16 years old," Michelle said. "I didn't go and spend the night with my friends. I didn't go to the movies or have a boyfriend that I could go bowling with. It sounds harsh, but I don't think any part of my life was normal, and it did follow me into my adult years."
Michelle, now 25 and happily married with two children, said she made 32 moves after leaving foster care, making it hard for her to connect to "anything or anyone." We can only wonder how her life would have been different had Act 75 existed when she was in care, and how it would have affected her relationship with caregivers.
But Act 75 is designed to "empower caregivers to approve or disapprove a child's participation in activities without prior approval of the department, the child's county agency or private agency caseworker or the court."
It applies to the resource parents for children placed in home settings or to a designated individual for children placed in congregate care (as long as the child is not placed in a secure facility, a facility operated primarily for delinquent children, or a psychiatric residential treatment facility).  This power shift and its affect on the daily lives of children and youth in care is especially significant. 
Resource parents will be held to the "reasonable and prudent parent standard" as spelled out in Act 75 and for which they must complete training. This standard is defined as decisions that "maintain the health, safety and best interests of a child while encouraging the emotional and developmental growth of a child" when determining whether to allow participation in extracurricular, enrichment, cultural and social activities.
Everyone involved professionally or personally with children in care should view the AOPC video, paying particular attention to what Michelle and the two other former foster youths have to say about their lives without Act 75.
Their words will resonate, inspire, and stay with you as you go about the challenging and rewarding work of implementing this new law.
Family Design Resources' Alyssa Burrell Cowan is a legal training specialist for the Statewide Adoption Network (SWAN) contract.