Newsroom

Tracey and Savannah: a family built through adoption
Fawn Davies on 12/01/2015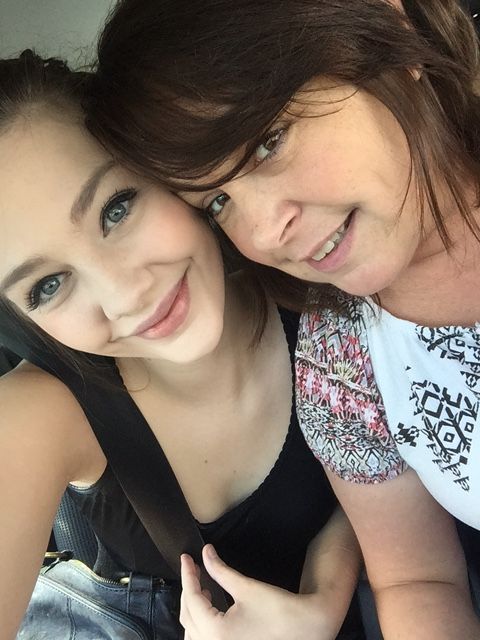 Savannah soon will embark on the adventure of her lifetime – working as an au pair for a family in a small village outside Venice, Italy. Eager to travel, the recent high school graduate is thrilled for the opportunity, but her mom, Tracey, related, "I don't know what I'll do without her for the next three months."
This marks the first time mother and daughter have been apart for more than a few days since Savannah's adoption seven years ago, at age 11.
National Adoption Month, traditionally observed in November, this year focuses on the need for permanency for older youth in foster care. In 2014, more than 22,000 youth nationally exited foster care without a loving, permanent family.
All youth need the sense of belonging that a family provides. Tracey divorced at 40, but she couldn't shake her dream of having a family.
"I realized having a child the old-fashioned way wasn't for me," she said. "I knew nothing about foster care going into it, but felt drawn to these kids I imagined as all alone in the world. I remember growing up being cherished by my mom, and my heart broke to think that there were kids who didn't have anyone to listen to their stories, to cheer their accomplishments, or to be there for them when they were hurt or sad or sick."
She relentlessly searched for her future daughter by scouring the photo listings on the Pennsylvania Adoption Exchange.
Adopting an older child has a number of advantages. No diapers and much more self-sufficiency, for example. Shortly after Tracey's Family Profile was complete, she saw Savannah's listing. "She was smiling for the camera, but all I could see was the sadness in her eyes," Tracey said. "Her shoulders were sagging, and my heart immediately went out to her."
However, adopting an older child also is not for the faint of heart. Besides the hormonal changes they may be experiencing, there's the confusion and, often, the anger associated with separation from birth family and growing up in foster care. "Michelle's Story" is one example of the emotional scars borne by foster youth.
In Pennsylvania, through the Statewide Adoption and Permanency Network (SWAN), Child Profile is a service often completed for children who are in the care of a children and youth agency. The Child Profile, based on agency records, provides a summary of a child's social, emotional and medical history, conveying the essence of the child. For older youth who often don't know an accurate account of their own history, the Child Profile is particularly beneficial.
Tracy adopted Savannah at the beginning of her adolescence. Tracey pieced together her daughter's story through details outlined in the Child Profile.
"Throw in a lifetime of trauma and disappointment and things weren't always easy at our house," Tracey said. "She waited impatiently for me to give up on her and send her back."
But Tracey persevered.
"You just have to love them, give them the security to feel safe and the freedom to become who they were meant to be," she said. "They will do the rest."
Like any mom, Tracey balances worry with pride when it comes to her daughter.
"She's young, but she has this wanderlust," Tracey said "Italy is a wonderful opportunity for her."
Tracey gained a daughter with Savannah's adoption, which also led to a career change. Now, as a paralegal with Family Design Resources' Legal Services Initiative, Tracy understands firsthand the importance of permanency for older children in foster care. And she understands the risks -- including higher rates of homelessness, substance abuse, and mental health issues – for those youth who don't find a family.
These needs have compelled Tracey to begin the process anew. She hopes to give Savannah a sibling through adoption.
"My daughter knows I love her unconditionally, and this allows her to feel safe enough to want that experience for another child," Tracey said.
And more families are needed. To get started, contact the SWAN Helpline at 1-800-585-7926 or by email at SWANHelpline@diakon-swan.org