Newsroom

What is permanency?
Neal Goulet on 08/05/2015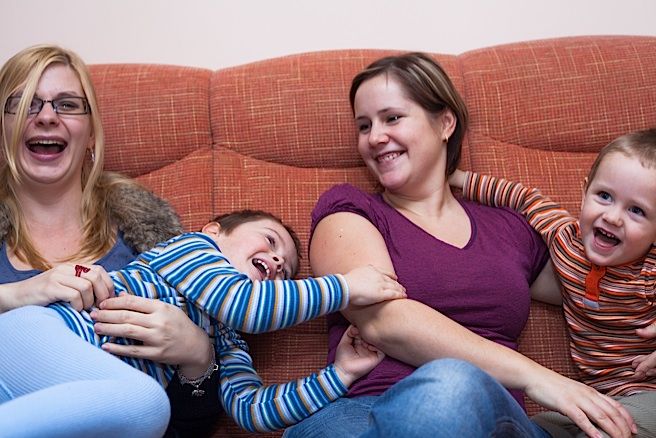 In 2014, according to the Pennsylvania Partnerships for Children, some 1,270 children across Pennsylvania left foster care for non-permanent arrangements.
If that number alone doesn't scare you, then the likely outcomes for these children should: High rates of unemployment, homelessness, dropping out of high school, pregnancy and parenthood, addiction, involvement with the judicial system.
That unsettling list underscores the importance of helping these youths to achieve permanency, which Casey Family Services defines as an enduring family relationship that:
• Is safe and meant to last a lifetime;
• Offers the legal rights and social status of full family membership;
• Provides for physical, emotional, cognitive and spiritual well-being;
• Assures lifelong connections to extended family, siblings, other significant adults, family history and traditions, race and ethnic heritage, culture, religion and language.
That's a formal definition of permanency. More simply, best-selling author Markus Zusak ("The Book Thief") calls permanency "the act of not leaving" on the part of a person who provides it.
Even if we might not know how to describe it, permanency plays out many ways in our daily lives. For instance, if you've been there for a son or daughter who began a phone call with, "I have some bad news about the car," then you have provided a form of permanency.
Family Design Resources believes that every child deserves permanency regardless of age or circumstances. This belief informs the work of our youth advocate, Michelle Nauman-Brown, who faced many challenges of her own when she exited foster care without achieving permanency.
Michelle is the subject of the short video, "Michelle's Story," which complements her efforts to encourage older youth to stay in foster care as long as possible while working toward permanency.
Deborah Wilson Gadsden, training specialist with Family Design Resources, originally placed Michelle and her siblings into foster care. Deborah notes in the video:
"Permanency is helping a young person find a place that they belong and helping them to integrate the things that have happened to them in their past."