Newsroom

Lawrence discusses Family Design Resources on Cumulus Media's 'People & Perspectives'
Neal Goulet on 07/20/2015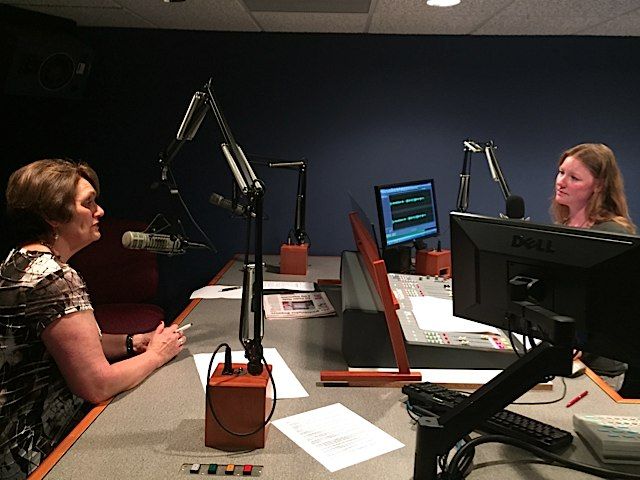 Most of the children who enter foster care eventually return to their birth families. But perhaps 20 percent of them, for various reasons, can't go back home.
The challenge then becomes to find an adoptive family or other permanent relationship for these children, whom Brenda Lawrence describes as "some of the state's greatest resources that people aren't aware of."
Lawrence, co-founder and executive director of Family Design Resources, recently appeared on Cumulus Media's "People & Perspectives" public affairs program. The interview aired on five Cumulus-owned radio stations in central Pennsylvania: Hot 93.5, Wink 104, 105.7 The X, Nash FM 106.7, and SportsRadio 96.5
Speaking with host Jenna Clay, Lawrence discussed her nonprofit organization, its mission, and the children it serves.
"Children are moved from their homes for a variety of reasons, many times through none of their fault, and placed into a temporary, safer situation until something else can be determined," Lawrence said. "And sometimes I think that people don't realize the treasures these children have in them."
Once they find a home, these children are relieved that they won't have to move again and happy that their needs will be met. Their new families are fulfilled, too, Lawrence said.
"Usually the families say it's so rewarding," she said. "When children will thank them for what they do for them, (the families) often say, 'No, thank you for what you've helped us to learn and the way you've changed our lives.' "
Approximately 15,000 children are in foster care in Pennsylvania at any given time. Every year, a small percentage of them "age out" or leave the foster care system without being adopted or otherwise establishing a permanent relationship with a caring adult or family.
In this context, Lawrence described the work of Family Design Resource's youth advocate, Michelle Nauman-Brown, who is the subject of a new video, "Michelle's Story."
The video "provides a message of hope and encouragement" from someone who has first-hand experience with foster care and the perils of not achieving permanency.
You can listen to the entire interview by clicking here