Pennsylvania native Michelle Brown entered foster care at age 2, separated from her two half-siblings.
She lived in 28 foster homes, six group homes, even a six-month boot camp without being adopted or finding another form of permanency. She endured her mother's death in a workplace accident, a failed adoption and a general sense of not belonging to anyone or any place.
How she triumphed over that adversity and now uses her experiences to inform and inspire older foster youth is the focus of a new video, Michelle's Story. 
In Pennsylvania alone, more than 1,000 foster youth "age out" each year without achieving a form of permanency. They are not reunited with their birth families or adopted, often leaving them with nowhere to go and no one to turn to for support.
Without permanency, these young people are at a greater risk for homelessness, addiction, teen pregnancy, unemployment and incarceration.
I'd like to make a difference for older foster youth:
Take our word for it...
"You never stop needing a family, someone that you can call your own regardless of how old you are. Permanency is helping a young person to find a place that they belong and helping them to integrate the things that have happened to them in their past."

Deborah Wilson Gadsden
Training specialist
Family Design Resources Inc.

"Even if a child is telling you no, they don't want permanency, it's our job to really ask that child why, what is it about permanency that scares you? We should never give up on our kids. Every kid can make healthy connections."

Sandra Bennett
Program technical assistant
Family Design Resources Inc.
About Michelle Brown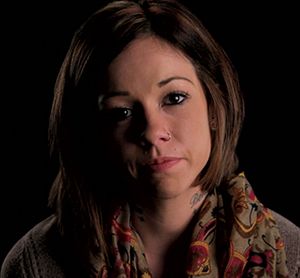 Michelle left the system at age 18 without a family to call her own. She became a single mother at age 19 and ultimately found herself living out of her car with two young children.
Bowed but not broken, she regained control of her family and her future. Now married and raising her children, Michelle identifies as a success, not a statistic, and openly shares her story in the hope of making a positive difference in the lives of youth in care today.
Michelle's Story promotes the permanency needs of older youth in out-of-home care. Her universal message for older youth and caseworkers alike is to seek permanency and accept system support by remaining in foster care until age 21.
---
Definition of Permanency
"I realized that even though I felt like I didn't deserve to have permanency, I didn't deserve to have that family, everyone deserves to have someone to love them, to care about them, to call and check on them." (Michelle Brown, Michelle's Story)
---
Permanency for youth is defined as having a relationship with at least one adult that is characterized by five points: 
1. Parenting
2. Life-long intent
3. Belonging
4. Status (legal and social)
5. Unconditional commitment by the adult
See Casey Family Programs' permanency definition.